Many members have expressed interest in holding an over-21 end of the summer event.  Last year, we had the Endless Summer Luau and it was really fun.  We would like to do something similar this year but need some help.  The tentative date is August 25, 7 – 11.
Take a look at the tasks on the attached Sign-Up Genius.  None of the items are too time-consuming and I hope we can fill all the buckets so no one person is overburdened.  Sign up for something that fits into your schedule.  We appreciate all volunteers!  And, you can have a great time with a few of your neighbors, to boot!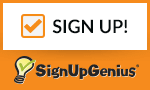 Click here to look at the tasks for the Over-21 Endless Summer Party
Leave a comment
You must be logged in to post a comment.